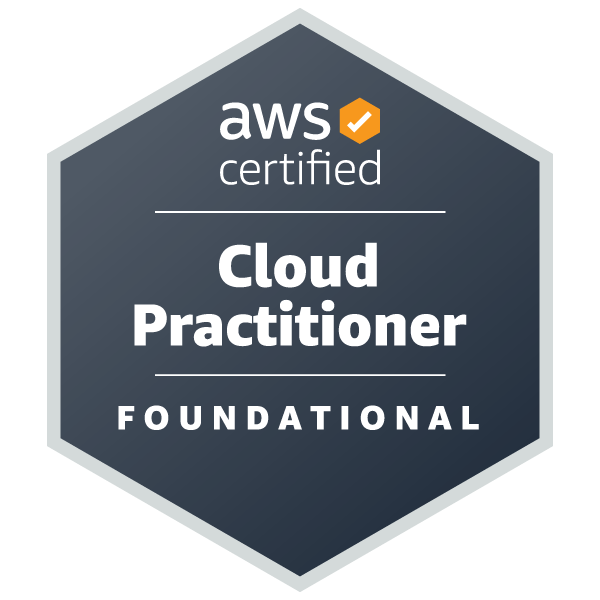 So you're thinking of taking the AWS Cloud Practitioner and need some guidance? Having took it recently with no cloud experience I figured I would detail my experience and give some tips on how to study for it. I took it last year when the pandemic hit so in-person exams weren't available. I booked the exam via Pearson Vue and took the exam at home. The test has 65 questions that you have to complete within 1 and a half hour. There wasn't much required of you to take the exam at home except a webcam and a clear desk. Overall, not too bad an experience.
I actually thought the questions in the CCP exam were short. I would say it was more of a sales pitch about AWS more than anything but it did open my eyes to how the cloud worked. Having had some prior IT experience some topics were familiar while others were new. You will architect things differently in the cloud than in the traditional sense and the exam will make you very aware of that. Below I will list the resources I used and some additional tips that I have for taking the exam.
Exam Prep Resources
Exam Tips
They really are about those well-architected pillars. Make sure you know those. I used the acronym CORPS to remember them.
Know the difference between tightly-coupled and loosely-coupled architecture.
Know what multi-AZ and high availability are.
There's a ton of EC2 questions as that's a resource everyone and their mom uses.
There will be questions about random AWS services you've never heard of like Amazon Polly. I'm pretty sure those questions are weighted less so make sure you're aware of the service at the very least but you don't need to know specifics.
Good luck with the exam and let me know if you passed!